Can you believe it? The time has come again to start preparing for our summer performance!
Due to the ongoing Pandemic we will be keeping our recital in the virtual realm.
Our virtual recitals has been amazing so far, with fantastic and creative videos from all of our students. Though these concerts are different from getting on stage, our video performances are a great way to learn how to get comfortable in front of the camera and create a timestamp of your musical journey.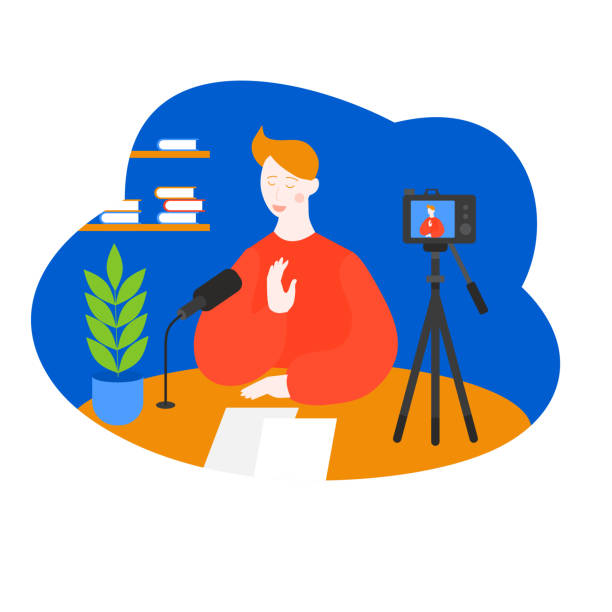 Whether this will be your first time video recording yourself or you've done it a thousand times before, there's a route to get it done and get creative!
We've come up with 4 ways to choose your own performance pathway:
1. Simple and Direct: Basic Audio and Video
2. Stepping it up!: Intermediate Audio and Basic Video
3. Tik-Tok Ready: Intermediate Audio and Video
4. Hollywood Debut: Advanced Audio and Video
Check out below for the lowdown on each, as well as to see our talented Coach Dani provide an example of each!
1. Simple and Direct: Basic Audio and Video
Film your performance just like you would for a Snapchat to friends! Simply play the backing track from a pair of speakers and sing to your heart's content!
This method is the most straight forward and least time consuming.
Check out Coach Dani using this method to record a performance of John Lennon's Imagine!
2. Stepping it up: Intermediate Audio and Basic Video 

 
In order for our in-house video editing team to do their best work they require a recording of just the vocal alone.
This can be captured by playing the backing track provided by your teacher which will contain a bar or two of clicks before the music begins. Students should listen for these clicks on their phone or computer while filming from another device. After the clicks finish the student will then promptly plug in their headphones to perform!
This way the recorded audio is a clean signal. Our editing team will then combine the backing track and the vocal in post production for professional results.
For a clear and full explanation of this watch Coach Julia's tutorial here:
Take a listen to how well Coach Dani's performance was captured using this method!
3. Tik-Tok Ready: Intermediate Audio and Video 
For this next level some basic video editing skills are required!
If you have a Mac you can use iMovie, which comes free with your computer! If you are using a PC we recommend the programs LightWorks or VideoPad, as they are both free and easy to use.
At this level students will use the same recording method as Stepping It Up: Intermediate Audio and Basic Video. They will then import their video and audio into the editor and sync up the backing track to their vocal. After this they can use the simple editing software to add filters and even some basic audio effects like reverb and eq!
Here are some tutorials to lend a helping hand for each video editor:
iMovie
LightWorks
VideoPad
Watch how pro Coach Dani looks using this method below!
4. Hollywood Debut: Advanced Audio and Video

 
Are you looking for a creative project to jump head into? Recording, shooting and editing your own video is extremely fulfilling and allows you to express in the exact way you want to.
With the advancement of computers, free software and Youtube tutorials, it's not as hard as you may think!
This final option builds upon the previous by adding a second camera! This allows you to take shots from multiple angles, creating a more engaging and moving video.
This is done by filming your song the same way as in Stepping It Up: Intermediate Audio and Basic Video and simply adding a second camera. Then, in the editing process you can switch between and even overlay each video part!
Take in Coach Dani's fantastic video here!
We can't wait to see your videos! Whichever pathway you choose will turn out amazing! Head over to sign-up page to make sure you a registered!
Good luck with the filming and we will see you at the performances!